Posts Tagged 'Icons'
October 31st, 2008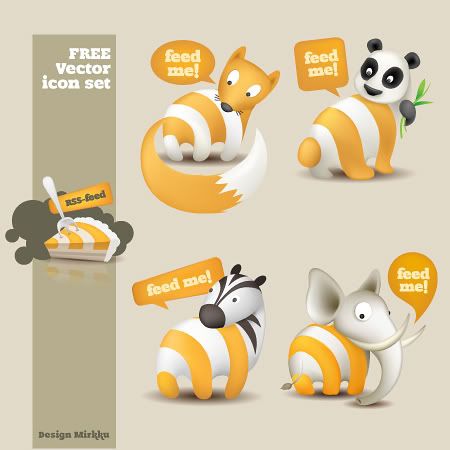 Smashing Magazine released a new Feed Me Animals Free RSS Feed Vector Icon Set, which is very cute, I recommend it to my readers.
October 28th, 2008
I saw on Martin Sourada's blog a cool Echo Icon Theme from Planet Fedora yesterday. It's really nice and cute, I love it at first sight, I posted a comment asking for the download address.
April 6th, 2008

Beijing 2008 Olympics Fuwa Icons Free Download, including Beijing 2008 Official Logo Icon, and 5 Fuwas Icons in one package.
Icons Format: PNG Icons length and width:256*256px
Download here, right click here and slect "Save AS"